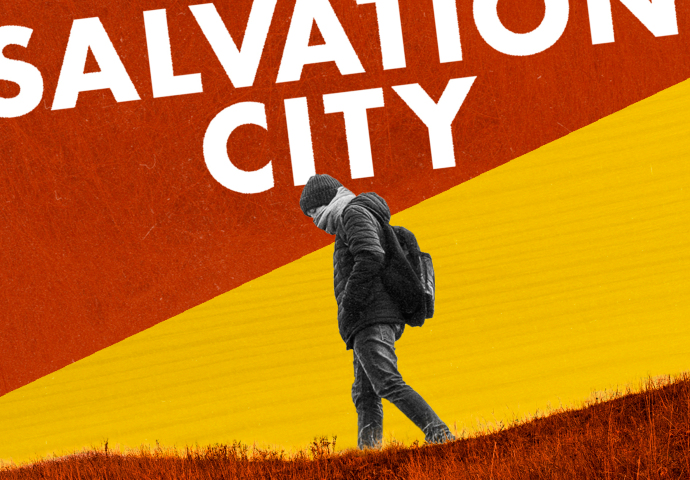 Sigrid Nunez
In an America devastated by a flu pandemic, orphaned thirteen-year-old Cole finds safety and stability with an evangelical pastor and his wife. Happiness becomes disquiet as he realizes the cost at which this peace comes, and the extent to which it challenges everything he knows.
Salvation City is a story of love, betrayal and forgiveness, blending a deeply affecting portrait of one young boy's transformation with a profound meditation on belief, heroism and the true meaning of salvation.
Brief:
To create engaging yet sensitive cover for this timely novel, whilst also being charachteristic of Sigrid Nunez previous covers, THE FRIEND and THE LAST OF HER KIND.
Process:
My Initial ideas were focused on bringing out the books themes of redemption and belief. I looked first at churches and/or delapidated small mid-western architecture. Thinking that this would help evoke the novels motifs and location. The sharps cuts of images or blocks of colour were to illustrate ideas of isolated and fractious relationships. These initial roughs caught small parts of the themes that I was trying to establish, but werent quite doing enough.





The final idea found a resolve in using an isolated figure of the character, against a subtler backdrop of sharp colour blocks. The shapes allude to a church, and the clash of textures to paths of the relationships of the characters. The ochre and red colours represent difficult subjects the book involves, but the bright teal in the sky brings redemption and hope.