Nico Taylor on designing Toxicon and Arachne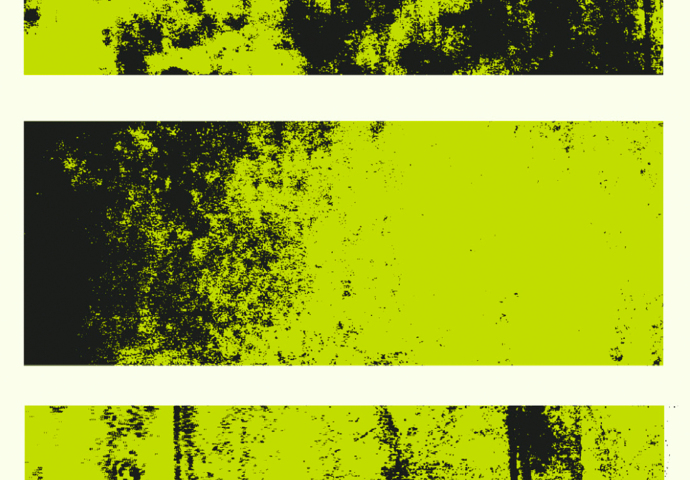 Joyelle McSweeney
In the months leading up to her daughter Arachne's birth, US poet Joyelle McSweeney set out to write a quiver of poems like a quiver of poison arrows: formally and sonically virtuosic, laced with the poet's obsessive concerns with contamination, decay and the sublime, featuring a crown of 'toxic sonnets' for the tuberculosis bacterium that killed Keats. But when Arachne was born with an unexpected birth defect, lived briefly and died, the poet was visited by a second welter of poems, odes of love, grief, perplexity and rage. These two books, Toxicon & Arachne, form a double collection of poems weighing love, grief, art and survival in increasingly toxic days.Toxicon & Arachne is the culmination of eight years of engagement with lyric under a regime of global and personal catastrophes.
The Brief:
To create a distinctive cover for this collection of poetry. It should have a feeling of contagion, infection, gestation and all things toxic.
The Process:
My initial attempts at creating a cover for Toxicon and Arachne were too heavy-handed, featuring fractured text, gaudy colour palettes a sense of darkness that just wasn't appealing. It felt too simple to go down the route of depicting the darkness of the text with toxic cliches, neon greens, woven vines with spikes and so on, that seem more appropriate for a gothic novel or some speculative fiction.
Instead, the final idea came from trying to graphically interpret the formality of the poems – with three graphic bands acting as the but with 'toxic growth' suggesting a sense of growth from within them, breaking out and starting to take over the cover.